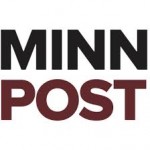 MinnPost recently published a commentary by Augsburg College alumnus Juventino Meza '11 on trends regarding Latinos and education in Minnesota.
Meza is a founding member of NAVIGATE MN, a leadership development program for immigrant young adults, and received the Ohtli Award in 2013, which is the Mexican government's highest recognition for a civilian Mexican living outside Mexico.
In the commentary, Meza outlined how an increasing proportion of Latinos in Minnesota's demographic makeup calls for changes in educational instruction and administration.
Read the story, "Latino education gap: some ideas for closing it — and thereby improving Minnesota's future," on the MinnPost website.