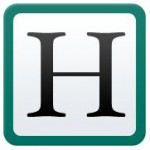 The Huffington Post recently published an article by Harry Boyte, senior fellow in the Sabo Center for Democracy and Citizenship, in which Boyte argues that the current political climate in the U.S. has undervalued the community-building and participatory aspects of democracy. The essay centers around conflicting accounts of the "American Dream;" one version focusing on American superiority and the other on the value of "cooperative endeavor" and social justice.
Seeing democracy as more than just a way of electing leaders, Boyte examines the Civilian Conservation Corps as a model for infusing Americans' work lives with a purpose greater than materialism. He states that, "as work has come to be seen only as a means to the good life and not of value in itself, the public dimensions of work and recognition of the importance of workers have sharply declined."
Read: The Fight for America's Soul on the Huffington Post site.