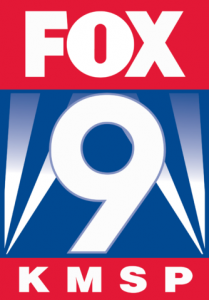 Fox News affiliate KMSP recently aired a segment about Augsburg College's Martin Luther King Jr. Convocation, which took place on January 18. This year's event featured Chuck D–author, activist, and co-founder of influential rap group Public Enemy. Chuck D spoke to a full auditorium about how King's ideas and legacy should be applied to the current struggles against racism faced by today's young people.
The segment featured brief statements by Chuck D, spoken word artist Sha Cage, and those who attended the event.
"People that used to close their doors and say, 'You know what, my voice doesn't matter,' are coming outside and they are picking up signs," Cage said of recent protests and activism.
Watch: Public Enemy's Chuck D. talks racial tension at Augsburg on the KMSP site.