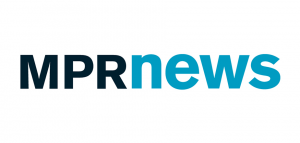 Minnesota Public Radio News recently published an article and audio interview with Natalie Shaw '16, a student at Augsburg College who has been volunteering for Hilary Clinton's presidential campaign. Shaw recently went door-to-door in Des Moines, Iowa, encouraging voters to turn out in support of Clinton at the state's Democratic caucus slated for February 1.
Despite the cold weather, Shaw says she receives a warm welcome from nearly everyone who opens their door. "Iowans are just such amazing people," she said. "You call them up… and they're like, 'Oh yeah, come over, have dinner.'"
Shaw credits her father's volunteer work during John Kerry's 2004 campaign as the impetus for her love of politics and political organizing.
Read and listen: Iowa in January? You bet, says 21-year-old political volunteer on the MPR News site.