The Augsburg College women's and men's hockey teams are enjoying strong seasons, and several news organizations have covered their accomplishments.

National hockey newspaper Let's Play Hockey recently published an article by Don Stoner, Augsburg's sports information director, on the teams' successes. Stoner reports that despite a slow start, the men's team went on to win their first regular-season Minnesota Intercollegiate Athletic Conference title since the 1997 – 98 season. He also notes that the women's team has been playing a winning season, attributed in part to goalie Erika Allen '16.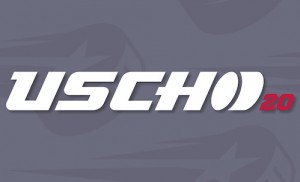 U.S. College Hockey Online (USCHO) also covered Augsburg's teams in two recent articles. The first article focuses on men's goalie Jordyn Kaufer '18. Declaring that Kaufer is "clearly one of the best goaltenders in college hockey," the article shares an unexpected detail of the sophomore's career — he was cut from his high school's hockey team as a junior.
"I played junior gold hockey my final two years of high school," Kaufer said. "It gives guys a chance who don't make their high school team to still play the game."
USCHO also published an article about the Augsburg women's team and the significance of their strong showing this season. Augsburg's program was the first women's hockey program in the Midwest, and the College recently marked the program's 20th anniversary.
"Celebrating 20 years of Augsburg women's hockey was incredibly special," said coach Michelle McAteer.
Augsburg's hockey teams will compete in the MIAC Semifinals on Saturday, February 27. Visit the Augsburg Athletics website to view the upcoming events calendar.