Monica Devers to join Augsburg College as dean of Professional Studies in August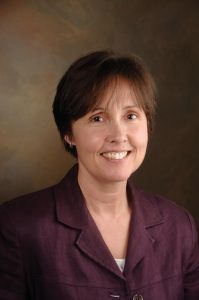 (MINNEAPOLIS) — Augsburg College has named Monica C. Devers as dean of Professional Studies, responsible for graduate, adult undergraduate, and traditional undergraduate programs across an array of professional studies programs. Devers brings 14 years of collaborative leadership experience to this position, which oversees six academic disciplines: business administration; education; health, physical education, and exercise science; physician assistant studies; nursing; and social work. Devers also will provide vision and leadership for new program development and professional studies program assessment in her role at Augsburg.
Devers most recently served as the inaugural dean of Health and Human Services at St. Cloud State University. She will report to Provost Karen Kaivola at Augsburg.
"Monica shares Augsburg's commitment to equity and inclusiveness, to grounding our work in student-centered learning, and to serving as a 'steward of place' in the community," Kaivola said. "Her academic leadership in interdisciplinary collaboration will help define and shape Augsburg's professional studies programs and enrich Augsburg's transformative work in serving our diverse student populations."
In March, Augsburg announced that it would become Augsburg University, effective September 1. The name change reflects the reality that Augsburg already offers nine graduate degree programs in addition to its more than 50 undergraduate degree programs. In announcing the name change, President Paul C. Pribbenow affirmed Augsburg's dedication to providing students with direct faculty engagement and high-impact learning opportunities, including research, international study, internships, and discipline-specific field experiences.
"Augsburg's leadership work in student success, community engagement, and economic development helps build and sustain the long-term vitality of our communities," Devers said. "I am excited to join Augsburg in developing, growing, and enhancing programs that align with the institution's mission and respond to local and regional needs."
About Devers: Prior to joining Augsburg, Devers served as the inaugural dean of the School of Health and Human Services at St. Cloud State University. Devers joined St. Cloud State as a faculty member in 1998 and served as chair for the Department of Communication Sciences and Disorders in the university's College of Fine Arts and Humanities. Devers completed her Ph.D. and Master of Arts in communication sciences and disorders at the University of Minnesota. She also holds a Master of Arts in English and politics and a Master of Science in information technology from the University of Glasgow, Scotland. Devers is licensed by the Minnesota Department of Health in speech-language pathology and has worked as a speech-language pathologist at the University of Minnesota and for Children's Hospitals and Clinics of Minnesota..
About Augsburg: Augsburg College offers more than 50 undergraduate majors and nine graduate degrees to nearly 3,600 students of diverse backgrounds at its campus in the vibrant center of the Twin Cities and the Rochester site. Augsburg educates students to be informed citizens, thoughtful stewards, critical thinkers, and responsible leaders. An Augsburg education is defined by excellence in the liberal arts and professional studies, guided by the faith and values of the Lutheran church, and shaped by its urban and global settings.