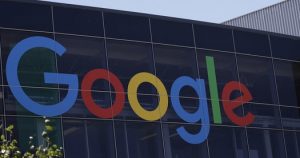 Emily Reinert, assistant director of Augsburg's Strommen Center for Meaningful Work, spoke with Star Tribune's Lee Schafer about the approach Augsburg takes when helping students find meaningful work. "Vocation" is a word that students at Augsburg hear often. Career counselors value the importance of helping students find jobs that match the student's vocation, that is, jobs that are meaningful to the student and are bigger than just a paycheck.
Although many college seniors seem to have a clear vision of their future, others are still stuck and wonder what is next for them.  "I see the need to prod them a little to get them to go talk to people about work and careers. Their first choice for information is going to be a computer or smartphone. Google is clearly useful in a career search. Finding a way into a meaningful job is a process. It's not like there's a quick career research boot camp, and you're ready to go now." Reinert explains.
Augsburg's Strommen Center for Meaningful Work works closely with students to help them create meaningful connections with working professionals and guide them to find jobs internships in their chosen field.