Important conversations are taking place in higher education nationwide about how learning is affected when racial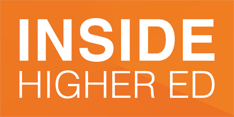 slurs are spoken in the classroom. This recent Inside Higher Ed article references a variety of opinions on the topic—including perspectives from Augsburg faculty and students.

While the article's lead paragraph focuses on a specific classroom incident, the inclusivity review currently in progress at Augsburg is based on a broader scope of reported concerns, not on the single event named in the story. Because of Augsburg's commitment to respecting confidentiality of student and personnel information, the university does not intend to publicly share factual details about the full scope of the concerns reported and under review. See the university's public statement for further information.
"This is a complex issue, and I'm proud to say that Augsburg's student newspaper, the Echo, has done an excellent job covering the topic with nuance and accuracy," said Augsburg President Paul Pribbenow. "Our student journalists have provided a platform for a range of voices reflecting an array of views and perspectives related to the campus conversation."

Last year, Augsburg's faculty affirmed its commitment to academic freedom in the context of equity and inclusion; this affirmation is now part of the university's Student-Faculty Bias/Discrimination policy.