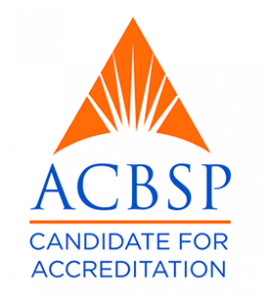 Augsburg University's Department of Business Administration was recently accredited the Accreditation Council for Business Schools and Programs for both undergraduate and MBA programs.
This globally-recognized accreditation for business programs rewards excellence in teaching and quality of student learning. Founded in 1988, ACBSP has accredited 430 campuses in 60 countries with the mission to promote continuous improvement of business education programs around the world. Evaluation standards include leadership, strategic planning, student and stakeholder focus, student learning assessment, faculty focus, curriculum, and business unit performance.
Augsburg is committed to continuous assessment and improvement to ensure that our business programs equip students with the skills employers seek.
Last year, Augsburg's MBA program was named one of the top MBA programs by Twin Cities Business readers in a subscriber survey.
See Augsburg's accreditation at the ACBSP website.
Visit the ACBSP website to learn more about the accreditation.
Learn about Augsburg's undergrad and MBA business programs.