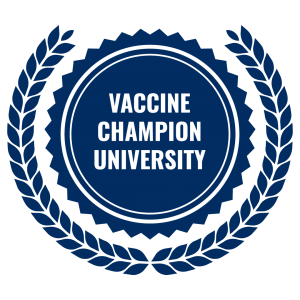 Augsburg University has signed up to be a part of the COVID-19 College Vaccination Challenge, which has been organized by the White House and U.S. Department of Education. The challenge is part of President Biden's effort to make sure that 70% or more of Americans have at least one vaccine dose by July 4.
Schools that join this challenge make three commitments:
Engage every student, faculty, and staff member: Make sure every member of the campus community knows they are eligible for a vaccine and has resources to find one.

Organize the college community: Lead the way by identifying champions for vaccine efforts across campus and implementing a plan to get as many members of the campus community vaccinated as possible.

Deliver vaccine access to all. Meet the campus community where it is: bring vaccines on-site, and make it easy for students, staff, and faculty to get vaccinated at sites nearby this summer. 
By participating in this challenge, Augsburg is doing its part to protect our students, faculty, and staff; their families; and our community.
Augsburg is offering walk-in vaccine clinics on campus in Oren Gateway Center this summer starting June 14 during new student orientation. In addition, the university is right across the street from the People's Center Cedar Riverside Clinic, which also offers vaccines. You can find more information about COVID-19 vaccines at our COVID-19 Planning website.
About Augsburg
Augsburg University offers more than 50 undergraduate majors and 11 graduate degrees to 3,400 students of diverse backgrounds at its campus in the vibrant center of the Twin Cities and nearby Rochester, Minnesota, location. Augsburg educates students to be informed citizens, thoughtful stewards, critical thinkers, and responsible leaders. An Augsburg education is defined by excellence in the liberal arts and professional studies, guided by the faith and values of the Lutheran church, and shaped by its urban and global settings. Learn more at Augsburg.edu.