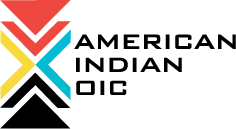 Augsburg University contributed $10,000 to American Indian OIC to support its youth education programming. AIOIC was founded in 1979 as a practical resource and response to the considerable education and employment disparities faced by American Indians living in and around south Minneapolis. 
President Paul Pribbenow said the gift is the result of conversations between Augsburg and AIOIC about finding ways to work together to overcome educational disparities and encourage Native youth and others to pursue their academic journeys. The two organizations also are discussing ways to strengthen ties through shared research, teaching, and community engagement.
More details are available in the press release from AIOIC.
About Augsburg
Augsburg University offers more than 50 undergraduate majors and 11 graduate degrees to 3,400 students of diverse backgrounds at its campus in the vibrant center of the Twin Cities and nearby Rochester, Minnesota, location. Augsburg educates students to be informed citizens, thoughtful stewards, critical thinkers, and responsible leaders. An Augsburg education is defined by excellence in the liberal arts and professional studies, guided by the faith and values of the Lutheran church, and shaped by its urban and global settings. Learn more at Augsburg.edu.