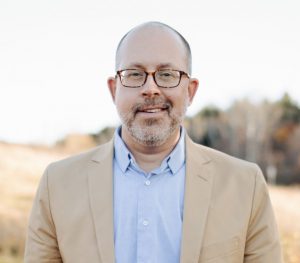 Local media have turned to Augsburg professor Michael Lansing for historical context as the city of Minneapolis prepares to hire a new police chief. 
"Given the recent events, the murder of George Floyd as well as the uprising here in Minneapolis, there's no question that the selection of a police chief is intensely important," Lansing told reporter Jay Koll on KSTP's Nightcast last week. 
The three finalists for Minneapolis police chief all come from outside of Minnesota—a rarity in recent decades. "Not only is it unusual, it's noteworthy because that only tends to happen when the city has been through some kind of intense experience around policing and public safety and police-community relations," said Lansing, who is writing a book on the history of policing in Minneapolis. He is also the co-founder, with Dr. Yohuru Williams at the University of St. Thomas, of the "Overpoliced and Underprotected in MSP" project. 
"History never repeats itself, but sometimes it rhymes," Lansing told TPT's Almanac. "This is one of those examples when we're hearing some rhyming: the call for outsiders, the desperate pleas for help to change the culture that you find across the city, in communities of color, in advocacy organizations, on city council, and in the mayor's office. And yet what's different is that you have a rearrangement of the actual administrative structure," with the city's newly-appointed Commissioner of Public Safety in place.
"I think this is ground zero for police reform in the United States." 
Read more from Michael Lansing: "Policing Politics: Labor, Race, and the Police Officers Federation of Minneapolis, 1945–1972" (Minnesota History magazine, 2021)