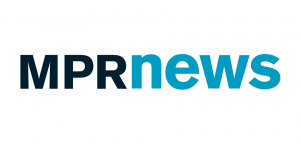 Chris Stedman '08 joined MPR's Cathy Wurzer on Minnesota Now on October 25 to discuss his podcast, "Unread," and its connection to Britney Spears, who recently released a new memoir. "Unread," which was named one of the best podcasts of 2021 by Vulture and the Guardian, among others, is a four-part series that explores friendship and grief following the death of a close friend of Stedman's. 
"As I was processing his death and trying to make sense of what happened, I found myself thinking so much about why he loved Britney and the resonances that he felt with her and her story, which ultimately is what led me to make Unread," says Stedman in the interview with MPR. "And really, that's one of the sort of things that I explore in that podcast in addition to this Britney-related mystery that he left for me when he died, which was kind of what started my exploration is just, why is it that so many people who seem to struggle in life in some way, as he did, see themselves reflected in the experiences of Britney?"
Stedman teaches in Augsburg's Department of Religion and Philosophy. In addition to "Unread," he is the author of "IRL: Finding Realness, Meaning, and Belonging in Our Digital Lives" and "Faitheist: How an Atheist Found Common Ground with the Religious." For the 2023–24 academic year, he is also serving as the Augsburg Interfaith Institute's inaugural research fellow. 
Listen to the full interview via MPR: "Local podcaster shares Britney Spears' impact amid release of new memoir"