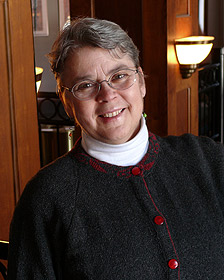 The 2008 Carl H. Chrislock Memorial Lecture, "The State We're In: Thinking about Ourselves in Place and Time," will be presented by Annette Atkins, professor of history and Flynn Professor in the Humanities, at Saint John's University and the College of Saint Benedict.
The lecture takes place on Wednesday, Feb. 13, at 7 p.m. in the Marshall Room, Christensen Center. A booksigning follows the lecture.
Atkins has recently published "Creating Minnesota: A History from the Inside Out." She also published "Harvest of Grief: Grasshopper Plagues and Public Assistance in Minnesota, 1873-78" (1984), and "We Grew Up Together: Brothers and Sisters in 19th-Century America" (2001).
Atkins has served on the Council of the Minnesota Historical Society and the
Western History Association, on committees for the Organization of American Historians and as editor of the teaching column in the monthly magazine of the American Historical Association.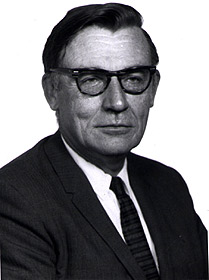 The Carl H. Chrislock Memorial History Lecture, sponsored by the Augsburg History Society, honors the memory of Carl. H. Chrislock '37, Distinguished Alumnus and former professor of history at Augsburg College.
His published works include "The Progressive Era in Minnesota, 1899-1918" (1971); "Ethnicity Challenged: The Upper Midwest Norwegian-American Experience in World War I" (1981) and "Watchdog of Loyalty: The Minnesota Commission of Public Safety during World War I" (1991).