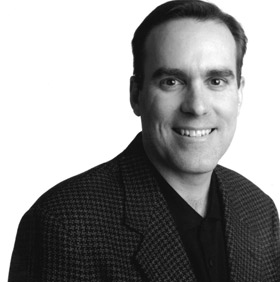 This Thursday, Augsburg welcomes Steve Wehrenberg '78, CEO of the Minneapolis-based ad agency, Campbell Mithun. His lecture on finding truth in advertising, which will begin at 5 p.m. in Hoversten Chapel in Foss Center, is part of the Strommen Speaker Series.
Wehrenberg graduated magna cum laude from Augsburg with a bachelor's degree in English and communication studies. While at Augsburg, he was editor of the Echo and the Murphy Square literary magazine.
His first job in advertising was as a copywriter. Nearly 30 years later, Wehrenberg took the helm of Campbell Mithun in 2007 after serving in account and strategic leadership positions for clients across financial, packaged goods, retail, and telecommunications industries. Campbell Mithun is a nationally recognized flagship agency with a 75-year history of success and a long list of prestigious clients, including Mayo Clinic, Toro, Famous Footwear, General Mills, SuperValu and Land O'Lakes.
Wehrenberg has been a catalyst in creating and refining the agency's "Everything Talks" positioning as well as developing several proprietary strategic planning tools. His work has won national awards for strategic thinking.
In addition to leading Campbell Mithun, he co-wrote the fourth edition of The Successful Marketing Plan, published in September 2011. He also serves on the board of the Greater Twin Cities United Way and teaches at the University of Minnesota.