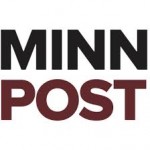 Scott Washburn, assistant director for Augsburg College's StepUP program was mentioned on Minnpost.com.
The StepUP program, which aims to help students with histories of addiction thrive on campus, was mentioned as part of an article about P.E.A.S.E. Academy, which is a similar local program at the high school level.
Washburn, who is a licensed alcohol and drug counselor, said that the biggest threat for students dealing with addiction is being around their nearest and dearest on campus. "We know from research as well as experience that the No. 1 relapse trigger is the influence of peers," Washburn said. 
Visit the MinnPost website to read the article. Learn more about StepUP on its program site.