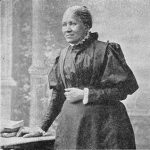 In a recent MinnPost article, Harry Boyte said that commonwealth was a way for ordinary citizens to develop authority for their claims to equality. The commonwealth vision of civic construction made possible the creation of churches, schools and colleges, women's organizations like the Council of Negro Women and labor groups like the Brotherhood of Sleeping Car Porters, Boyte said.
"In a time of eroding faith in democracy and looming threats to the commons, from schools, colleges, and libraries to water resources, coastal areas, and public parks, remembering the commonwealth and the tasks of civic repair can generate the hope we need," said Boyte, in the article. "The commonwealth vision makes democracy a way of life, not simply a trip to the ballot box, and puts citizens back in as its agents and architects."
Boyte is a Senior Scholar in Public Work Philosophy at the Sabo Center for Democracy and Citizenship at Augsburg University. He is the architect of the center's public work approach to civic engagement and democracy, and the creator of Public Achievement.
In the 1960s, he worked for the Rev. Martin Luther King, Jr., as a field secretary with the Southern Christian Leadership Conference during the Civil Rights Movement, where he learned about the commonwealth and the claims from civic construction.
Read full article on the MinnPost website