Robert Gould began July 1 as Augsburg's new vice president for strategic enrollment management. With a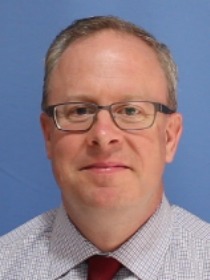 background in both the liberal arts and professional studies, Robert brings a wealth of experience in strategic planning for traditional undergraduate enrollment as well as recruiting adult learners in undergraduate, graduate and certificate programs.
He is deeply committed to student access, inclusion and success. He has a strong track record in financial aid strategy, recruitment analytics, and equipping campus faculty and staff partners to effectively support the recruitment effort and serve as ambassadors of the institution.
Most recently, Robert served as vice president for enrollment management at Washington and Jefferson College in Washington, Pennsylvania. Prior to that, he held cabinet-level positions in enrollment and in finance and operations at Green Mountain College in Poultney and Killington, Vermont, and at Albany College of Pharmacy and Health Sciences in Albany, New York, and Colchester, Vermont. Robert began his career in admissions, with progressively greater enrollment management responsibilities at several New York institutions: Iona College in New Rochelle, Ithaca College in Ithaca, and Hudson Valley Community College in Troy. 
Robert holds a master of science in corporate communications from Ithaca College and a bachelor of science in business and public management from State University of New York at Utica. He has presented at national higher education enrollment conferences and has served in volunteer and leadership roles for non-profit science, pharmacy, historical society, and children's services organizations.