Augsburg University has named Ryan K. Haaland as the dean of Arts & Sciences, responsible for providing vision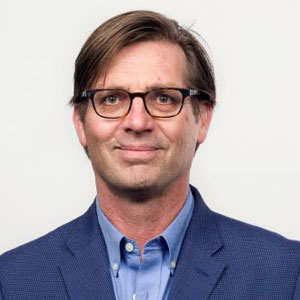 and leadership for faculty and academic programs, and supporting Augsburg's emphasis on student-centered learning.  
Haaland comes to Augsburg from Fort Lewis College in Durango, Colorado, with many years of collaborative leadership experience in multiple institutional contexts, and 21 years of distinguished service in the U.S. Air Force.  
"Ryan is a passionate educator who shares Augsburg's commitments to the liberal arts tradition and to serving students from groups historically underrepresented in higher education," said Karen Kaivola, Augsburg's provost and chief academic officer. "He will support faculty excellence, and his experience in programmatic innovation that prepares students for meaningful work in the 21st century will be a benefit to our students long after they graduate."
Haaland will transition to Augsburg this summer and be on campus full-time in July. He also will hold a tenured faculty appointment as professor of physics.
"I'm eager to support the Augsburg mission of educating students to be informed citizens, thoughtful stewards, critical thinkers, and responsible leaders," Haaland said. "I also am dedicated to advancing Augsburg's commitments to equity and inclusion."
A nationally-recognized leader in broadening participation and diversity in STEM education, Haaland has received numerous grants and developed strategic partnerships that advance pathways and opportunities for students with industry, federal institutions, and research universities. Haaland currently serves as Arts and Sciences Liaison to the Provost at Fort Lewis College, where he is professor and chair of the Department of Physics and Engineering. He serves in this dean-equivalent position with cabinet-level responsibilities that include representing 15 academic departments and 25 degree-granting programs. He helped lead the design and construction of a $35 million state-of-the-art science and engineering facility at Fort Lewis College, where he also developed and launched new computer engineering and interdisciplinary environment science programs. He brings extensive engagement and outreach experience with community partners, alumni, and members of the Board of Trustees.
Haaland joined Fort Lewis College in 2006 as a faculty member after serving 12 years in the Department of Physics at the U.S. Air Force Academy, where he rose through the faculty ranks from instructor to associate professor and department chair, in addition to other leadership roles. Haaland earned a bachelor's degree in physics and mathematics from Concordia College in Moorhead, Minnesota, a master of science degree in space physics from UCLA, and a doctorate of philosophy in physics from the University of Oxford, England.