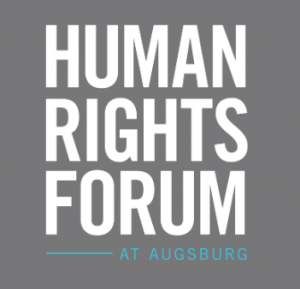 Augsburg University's Human Rights Forum will bring students, thought leaders, global change makers, and local activists together to explore innovative ways to take action in our ongoing pursuit of human rights issues both globally and domestically.
On Monday, the focus will be on global issues and is developed in partnership with the Human Rights Foundation. The nonprofit sponsors the Oslo Freedom Forum each year. Both are founded by Thor Halvorssen, a Venezuelan human rights activist. The Human Rights Foundation has an impressive roster of young and diverse human rights activists, and promotes and protects human rights globally within authoritarian regimes.
Tuesday's speakers and sessions will explore domestic and national issues on racial justice, indigenous rights and environmental sustainability. Tickets are still available.
Media are invited to attend.
Please contact: Gita Sitaramiah
Director of PR and Internal Communications
612-330-1476