Renee Most joined Augsburg University's StepUP® Program for students in recovery from substance abuse as its new director in fall 2019, bringing her own experience as an alumna of StepUP and her 15 plus years of clinical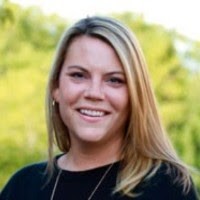 work in the field of addiction related issues. 
"I am honored to bring my previous experience in the field of recovery to the StepUP community and to continue to strengthen this program," she said. "My personal experience as a student in the StepUP program made clear to me the power of collegiate recovery programs."
Renee, who attended Augsburg in 2001-2002, is available for media interviews and has expertise in collegiate recovery and many related subjects, including the opioid crisis, youth binge drinking, and eating disorders. To arrange an interview,  contact: Gita Sitaramiah, director of public relations and internal communications, 612-330-1476. 
Renee has dedicated her career to the field of recovery, serving individuals at:

Kodiak Recovery, where she served as Executive Director

The Emily Program, as a Clinical Relations Specialist

Assistance in Recovery, as an Interventionist and Clinical Case Manager

South Washington County Schools, as a Chemical Health Prevention Specialist

Hazelden Betty Ford, as a Chemical Dependency Counselor
Renee holds a bachelor's degree from St. Catherine's University, is a Licensed Alcohol and Drug Counselor (LADC) and earned a master's degree in addiction studies from Hazelden Graduate School. 
The Augsburg University StepUP Program is one of the oldest and largest residential collegiate recovery programs in the United States. The program, unique in addressing both mental health and addiction recovery, strives to help students achieve academic success, and thrive in a community of accountability and support. StepUP students fully engage in the Augsburg experience, including study abroad, varsity athletics, student government, and research, while living on campus.
About Augsburg. Augsburg University, celebrating its 150th anniversary, offers more than 50 undergraduate majors and 11 graduate degrees to 3,400 students of diverse backgrounds at its campus in the vibrant center of the Twin Cities and nearby Rochester, Minnesota, location. Augsburg educates students to be informed citizens, thoughtful stewards, critical thinkers, and responsible leaders. An Augsburg education is defined by excellence in the liberal arts and professional studies, guided by the faith and values of the Lutheran church, and shaped by its urban and global settings. Learn more at Augsburg.edu.