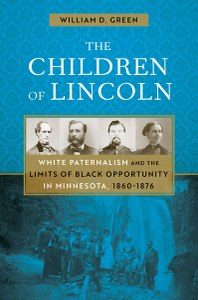 Augsburg History Professor Bill Green is the winner of the 2020 Hognander Minnesota History Award for his book "The Children of Lincoln: White Paternalism and the Limits of Black Opportunity in Minnesota, 1860-1876". The book reveals a pattern of racial paternalism in Minnesota after Emancipation.
According to the Pioneer Press, Hognander Award judges said Green's book was chosen "based on its significance to Minnesota's history, and its contribution to the broader panorama of race relations and the context of Reconstruction in American history."
Green, a former Minneapolis Public Schools superintendent, is a second-time winner of this award. In 2016, he was awarded for his book "Degrees of Freedom: The Origins of Civil Rights in Minnesota, 1865-1912.
Read the full article at the Pioneer Press website.