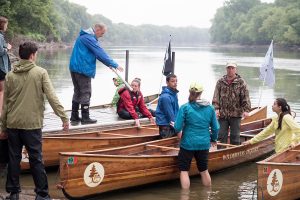 Mill City Times recently interviewed Augsburg Professor Joseph Underhill about River Semester. Underhill teaches courses in Environmental Politics, International Relations, and Political Methodology, and regularly takes students off campus for experiential and interdisciplinary learning. An experiential education is a hallmark of an Augsburg education and Undehill has been key to helping Augsburg live it out. He has directed the International Relations Program and Model United Nations programs at Augsburg since 1998 and taken students to New Zealand, Costa Rica, Nicaragua, Egypt, and Tanzania.
For the past fifteen years, Underhill has taken students out on the Mississippi River to study the impact of human activity on the river ecosystem. Students in the program earn a full semester of college credits with a customized curriculum focused on environmental justice and social change in the Mississippi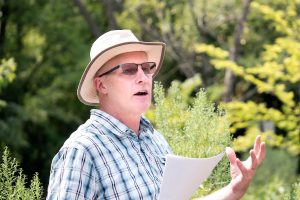 watershed. The River Semester is a regular part of the programming offered by Augsburg University's Center for Global Education and Experience (CGEE).
Read the interview at the Mill City Times website.
For more details about River Semester, visit the River Semester site.