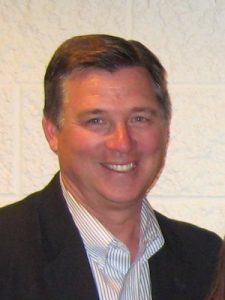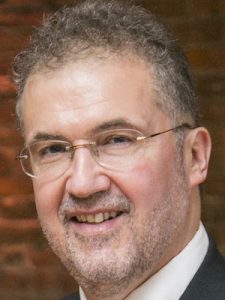 Augsburg faculty members George Dierberger and Joseph Erickson have been named Fulbright Scholars for the 2022–23 academic year. Each year, the Department of State and the Fulbright Foreign Scholarship Board select roughly 800 U.S. citizens to receive the Fulbright Scholar award for international travel, study, and teaching.
A competitive Fulbright application requires strong academic merit, demonstrated leadership potential, and a good match between an applicant's strengths and a host institution's needs. But for both of Augsburg's faculty recipients, there's a personal connection that makes receiving the Fulbright particularly rewarding this year.
Dierberger, an associate professor of business administration who also directs Augsburg's MBA program, is mindful of family history as he prepares to spend three months in residence at the Atlantic Technological University in Letterkenny, County Donegal, Ireland. While this will be his first trip to Ireland, his great-great-grandfather hailed from County Cork. During the fall semester, Dierberger will develop case studies, lecture on innovation, help to build out a curricular focus on entrepreneurship, and partner with the Letterkenny business community to create an advisory council and internship opportunities.
Erickson, a professor of education and a psychologist by training, first visited Slovenia in 1994 through connections made by former Augsburg colleague Magda Paleczny-Zapp. Several of the graduate students tasked with assisting the Erickson family during that trip are now faculty themselves—including a department chair at the University of Ljubljana. Erickson will spend the spring collaborating with a team in Ljubljana to adapt a tool used to measure racial attitudes in the U.S. for the Slovenian context. He and his colleagues will shape the new scale around nationalism, a key issue for a society at the crossroads of western and eastern Europe and a way station for refugee migration.
In addition to these faculty awards, Augsburg was recently named a top producer of Fulbright students among U.S master's institutions, with three students receiving scholarships to teach English abroad in 2021–22.
The Fulbright Program is the U.S. government's flagship international educational exchange program. For over 75 years, the program has provided more than 400,000 participants with the opportunity to exchange ideas and contribute to finding solutions to challenges facing our communities and our world. ​​Fulbright alumni include 61 Nobel Prize laureates, 89 Pulitzer Prize recipients, and 40 who have served as a head of state or government. Learn more about the Fulbright Program here.