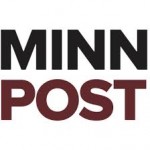 Augsburg College was one of several Twin Cities anchor institutions named in a recent MinnPost article on the roles these institutions play in strengthening Minnesota neighborhoods.
President Paul C. Pribbenow, who is chair of the Central Corridor Anchor Partnership, was quoted in the article. He described how anchor institutions view the benefits in their partnership work. "This is not just what we give to the community, it's about our shared interests and mutual benefits," Pribbenow said.
Fellow member of the Augsburg community Josh Ahrens, food service director for A'viands, also was quoted in the article. Read, "Anchor initiatives: Local food means business for local neighborhoods" to learn how health care, higher education, and other nonprofits are working together to improve the economic vitality of their communities.