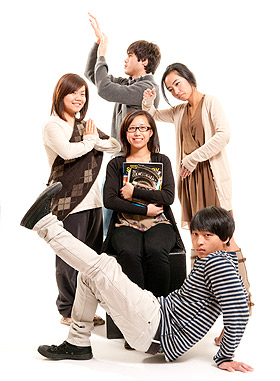 By Wendi Wheeler '06
Walk past the student lounge in Christensen Center on any given afternoon, and it becomes clear that Asian American students make up a sizeable portion of the Augsburg student body. The lounge is a popular hangout for students—a place for them to study, relax, and connect with each other.
To hear some stories of Asian American students at Augsburg, attend the Augsburg Theater Department production of Inside Out. In collaboration with Mu Performing Arts and Pan Asian Student Services, Augsburg will present Inside Out Nov. 18-20.
Inside Out was created and is directed by Rick Shiomi, artistic director of Mu Performing Arts of St. Paul, Minn. The project began when Shiomi interviewed several Asian American students at Augsburg. Based on the interviews, Shiomi developed a series of short scenes that reflect their experiences. The performance also includes additional scenes created by students. Continue reading "Asian American students share their stories through theater" →