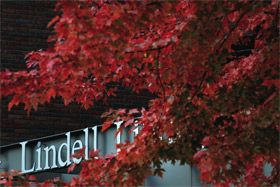 The Augsburg facilities management department faced a serious challenge. A cooling tower for the Lindell Library had begun leaking and electrical damage had occurred.
The rub, however, was that the price for a new cooling tower was more than $82,000. And this unexpected cost had been neither planned nor budgeted for.
Turned out there was a solution: eBay. Yes, that eBay. And the online auction Website helped Augsburg save more than $60,000.
After receiving the initial bid to replace the cooling tower, maintenance manager Dennis Stuckey started looking around for an alternative to buying new. Were there other options? Could a used model be found? Continue reading "Saving some dough on eBay" →