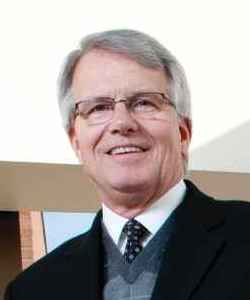 Mike Good '71, was featured by Echo Press, a newspaper based in Alexandria, Minn., as the speaker for the Unity Foundation's monthly Faith at Work Lunch.
Good, who was the former chair of the Board of Regents, is the current chair for the Center for Science, Business, and Religion campaign at Augsburg College.
To read "Faith at work event features Mike Good," visit the Echo Press news site.