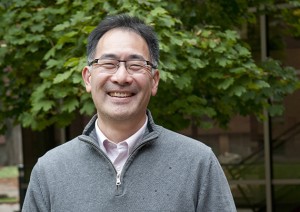 WCCO TV recently sought counsel from Andy Aoki, professor and department chair of political science at Augsburg College, to answer a question about how much a presidential candidate's vice president selection influences voters.
"How Much Does The Vice President Pick Matter?" was the focus of the recent Good Question segment.
Aoki provided a straightforward answer.
"It doesn't usually matter a lot," he said. "The vice presidents tend to get a lot less attention, so it's not that easy for people to make their pick based on them because you don't know much about them.
Read and watch the Good Question segment on the WCCO site.