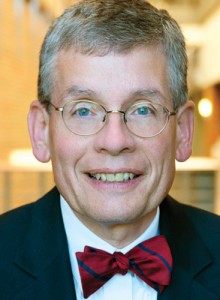 This week, a statement from Augsburg College President Paul C. Pribbenow and Provost Karen Kaivola to students, faculty, and staff about Augsburg's support of all students was part of a story in the Star Tribune about responses by higher education institutions to recent executive orders by U.S. President Donald J. Trump.
"We do not accept the intolerance which the new immigration policies promote. Augsburg's history is rich with the contribution of individuals who came to America; indeed, founded by Norwegian immigrants, Augsburg has an immigrant sensibility and will stand firm in the face of threats to our community and our immigrant neighbors," wrote the President and Provost.
"We will double down on our commitments to hospitality and justice, to supporting our students' success and to keeping them safe. We will advocate at the state and federal level for policies that support all of our students."
Read "Trump's orders have U and Macalester presidents varying with views" on the Star Tribune site.
Read "Statement: President Pribbenow, Provost Kaivola on executive orders by President Donald J. Trump" on the News and Media site.