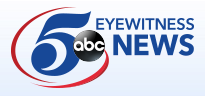 ABC affiliate KSTP recently aired an interview with Joseph Erickson, professor of education at Augsburg College, about the Minneapolis School Board decision to replace Sergio Paez, their first choice for Minneapolis Public School's vacant superintendent position. Erickson served on the board from 2002 to 2006 and was its chair for two of those years. During this period, the school board hired two superintendents.
"This is their job. Hiring the superintendent and setting policy is their job," Erickson said. "They should take it very seriously."
He also pointed out that the current board is in a rare situation: interim superintendent Michael Goar is still available should the board decide to offer him the position. Usually, a district's second and third choices have moved on to other positions at this point in the process.
Video and text versions of the interview are available on the KSTP website, "Minneapolis Public Schools Still Searching for Permanent Superintendent."