Diverse Public Events Designed to Create Engaging Conversations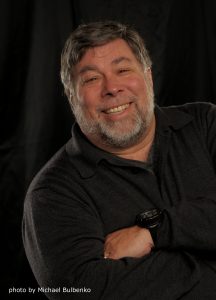 (MINNEAPOLIS) — Augsburg College during January and February is hosting a wide range of campus events that are open to the public and designed to create meaningful dialogue among students, faculty, staff and the greater community on issues shaping our world.
Free, public events include:
1 p.m., Jan. 16: Nekima Levy-Pounds on "Renewing King's Call for Social Justice, Equity, and Inclusion, In An Age of Demagoguery"
7 p.m., Jan. 23: Hope Jahren, author of "Lab Girl," on "Twenty Things that Everyone Should Know About Global Change"
11 a.m., Jan. 24: Hope Jahren, author of "Lab Girl," on "Be as a Tree Planted by the Waters: The Magic of Roots, Leaves, and Everything in Between"
10 a.m., Feb. 10: Carolyn Finney, author of "Black Faces, White Spaces: Reimagining the Relationship of African Americans to the Great Outdoors"
8 a.m., Feb. 21: Chris Farrell of Minnesota Public Radio, in partnership with Augsburg College, hosts "Global Food in a Farm-to-Table World." Free tickets are available online at https://augsburg.universitytickets.com/w/event.aspx?id=1267&cid=163&p=1
The above events are in Augsburg College's Hoversten Chapel in Foss Center, 625 22nd Ave. S., Minneapolis, MN 55454
At 11:15 a.m., Feb. 18, the College welcomes Steve Wozniak, co-founder of Apple, Inc.
Presentation: "Learn Different"
Location: Kennedy Center, 715 23rd Ave. S., Minneapolis, MN 55454
Cost: $10 student, $20 general public
About Augsburg College: Augsburg College offers more than 50 undergraduate majors and nine graduate degrees to nearly 3,600 students of diverse backgrounds at its campus in the vibrant center of the Twin Cities and its site in Rochester, Minn. Augsburg educates students to be informed citizens, thoughtful stewards, critical thinkers, and responsible leaders. An Augsburg education is defined by excellence in the liberal arts and professional studies, guided by the faith and values of the Lutheran church, and shaped by its urban and global settings.
Media Contact: Stephanie Weiss, director of news and media services, 612.330.1476
–END–