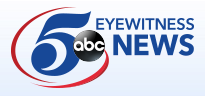 KSTP television recently reported on the Augsburg College men's hockey team's win in a tense, triple overtime match against St. John's University on March 5 to clinch the Minnesota Intercollegiate Athletic Conference championship. The game was the third longest in NCAA Division III history, lasting 102:53.
Senior Mack Ohnsted '16 scored the game-winning goal in the opening minutes of the match's third overtime period; he was assisted by Eli May '18. The Auggies twice rallied from two-goal deficits to bring the game into overtime.
Watch and read Augsburg Wins MIAC Hockey Championship Over St. John's In 3OT Thriller on the KSTP site.