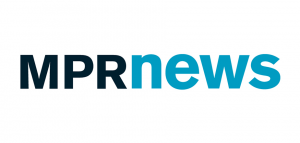 Minnesota Public Radio included an interview with Augsburg College student Mohamud Mohamed '19 in a recent article about a federal anti-terror program aimed at Somali youth and designed to counter terrorist efforts to radicalize young American Muslims.
While Mohamed respects the stated goals of the program, he disagrees with the approach the government has taken. "For sure, let's have community programs, let's have after-school programs, let's have arts and all of these things, let's promote these things," he said. "But the way they've gone about it has been inherently disingenuous. … They never once approached Somali youth as a whole, they never called a meeting, or town hall."
Other community members interviewed in the article oppose the program for its links with the Department of Justice and concerns over potential surveillance abuses the program may allow. Mohamud Nur, of the the Confederation of Somali Community in Minnesota, disagrees. "It is to help the community find better opportunities. I'm confident that the people who are going to be seeking help will get the help that they are seeking," he said.
Mohamed also has concerns about the alienating effect such a program can have on him and his peers. "I'm being pushed into the margin, as inherently violent, inherently extreme, someone that needs to be saved from their own devices. And that's deeply troubling. And I can't ever sign onto that," he said.
Read Some young Somalis voice skepticism about federal anti-terror program on the MPR site.