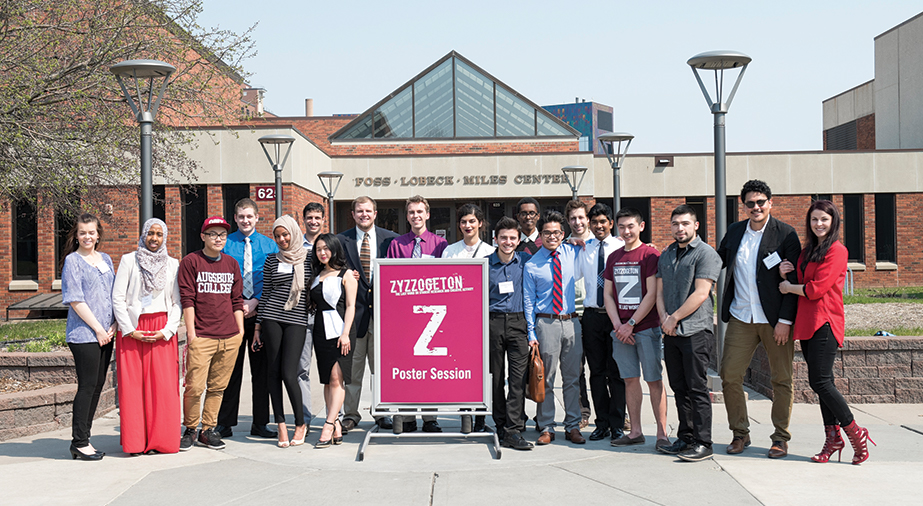 The National Science Foundation awarded Augsburg College a highly competitive $1 million grant for continued support of the AugSTEM Scholars Program. Under the direction of Professor Rebekah Dupont, the program will provide scholarships to as many as 80 academically talented students with financial need who are pursuing studies in science, technology, engineering, and math.
The four-year grant is part of NSF's work to address the need for a high-quality, diverse workforce. With a traditional undergraduate student body that is more than 35 percent persons of color, Augsburg is well positioned to support this goal. The program provides direct financial support, delivers hands-on learning, offers research opportunities, and pairs each student with a faculty mentor. Research shows this combination of hands-on learning and close mentorship is highly effective in helping students leave college ready for graduate school and the workplace.
---
Editor's Note: This material is based upon work supported by the National Science Foundation under Grants No. 1565060 and 1154096. Any opinions, findings, and conclusions or recommendations expressed in this material are those of the author(s) and do not necessarily reflect the views of the National Science Foundation.