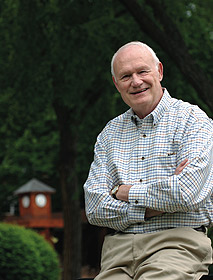 Rich Osborn had accomplished a lot by the time he retired in 1999.
He served his country during the Vietnam War. He and his wife raised three kids. He flew as a pilot for Northwest Airlines for 33 years, retiring as a 747 pilot.
But he never earned a college degree. That, however, will change on Sunday.
While each of the 167 undergraduate students eligible to go through commencement on Sunday has their own story, the 69-year-old Osborn will certainly be among the oldest Augsburg for Adults students to ever graduate. Continue reading "It's never too late to learn something new" →