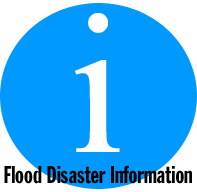 Residents in southeastern Minnesota are working to recover from this weekend's flash flooding, perhaps the largest in state history. At least six people have died and several thousand have been driven from homes that have been destroyed or have sustained major damage.
Minnesota counties affected by the flooding are Winona, Wabasha, Fillmore, Houston, Steele, and Olmsted. The Governor has declared a state of emergency for these six counties. At present there has not been a call for volunteers, but one is expected in the next few days. Until there is a request, you can help by contacting one of the following organizations: Red Cross Twin Cities, Salvation Army, United Way, and Nechama. Links to contact information are provided below.
Although Augsburg College draws students nationally and internationally, many hail from Minnesota. We, as a college, understand this tragedy may personally have affected a number of you. If you or someone you know has been impacted by this disaster, please call the Office of Student Affairs at x1160. For additional support and assistance contact Campus Ministry, x1732 or Counseling & Health Promotion, x1707.
ELCA Disaster Response
Mail donations to:
ELCA Disaster Response
P.O. Box 71764
Chicago, Illinois 60694-1764
Write "FLOODING SPREADS ACROSS FOUR STATES" on your check's memo line.
Nechama:
Volunteer information: 763-732-0610
Salvation Army
Mail donations to:
Minnesota Flooding
2445 Prior Ave.
Roseville, MN 55113
Red Cross Twin Cities
Volunteer information: 612-871-7676 (8 a.m. to 5 p.m.)
United Way:
Donations are being accepted by the United Way of the Greater Winona Area
Mail donations to:
United Way Disaster Fund
902 E. Second St.
Winona, MN 55987