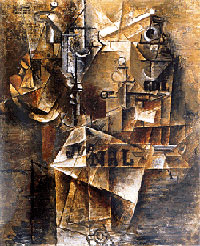 The submission deadline for the John Engman Writing Prize is Monday, Dec. 17.  The Engman Prize is a student literary competition sponsored by Murphy Square and the Augsburg English Department and is open to all undergraduate students.
Writers may enter the contest by submitting fiction, creative non-fiction, or poetry, but may win in only one category. Fiction and creative non-fiction submissions must be no longer than 15 pages. To enter the poetry competition, writers must submit at least three poems. (Poetry entries with fewer than three poems will not be considered.)
Each entrant's work must be accompanied with a cover sheet that includes the author's name and the title of each piece submitted.  Any manuscript with the author's name printed on it will not be considered.  Submissions, with five copies of the manuscripts, must arrive in the English Department office, 221A Memorial Hall, by 1 p.m on Monday, Dec. 17. Winning entries may be published in the Echo, Augsburg's student newspaper.
For questions about the John Engman Writing Prize, contact Robert Cowgill at cowgill@augsburg.edu