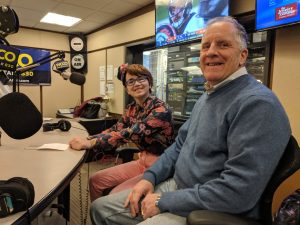 The Real Talk with Roshini radio show featured Augsburg University student Danny Reinan and English Professor John Schmit.
Reinan is a second-year student who has identified as non-binary transgender since 12. "I use pronouns they, them, theirs," Reinan told host Roshini Rajkumar, during the November 17 live program. "When I use those pronouns, I need to be patient with people in my life; I try to educate them and understand that this is a process that's still ongoing."
Reinan told the WCCO audience that it's best practice to just ask someone what pronouns they prefer to avoid making any assumptions.
The professor said that student pronouns are now in professors' official rosters at Augsburg. "We have to think about how people want to be referred to. It's a simple matter of respect," Schmit said. "We make assumptions sometimes. You can't tell just by looking at somebody what their pronouns or gender is."
Listen to the WCCO segment here.