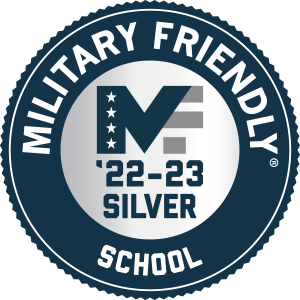 Augsburg has earned the 2022-23 Military Friendly® School designation.

Military Friendly Schools strive toward and succeed in the areas that matter most in helping veterans make the transition from the military to school and, ultimately, satisfying careers in the civilian world.

The Military Friendly Schools list is created each year based on extensive research using public data sources from more than 8,800 schools nationwide, input from student veterans, and responses to a proprietary, data-driven survey from participating institutions.
Learn more about how Augsburg proudly supports military veterans and those who actively serve in the U.S. Armed Forces.