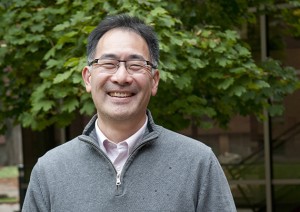 Andy Aoki, professor and department chair of political science at Augsburg College, recently spoke with WCCO-TV about the implications of Britain's decision to leave the European Union, a move now referred to as "Brexit."
Aoki noted that visitors to the United Kingdom may benefit from the devaluation of the pound, but Britain's unexpected political move also had far-reaching negative effects on financial markets around the globe.
"If you're going this summer, you've kind of hit the lottery because the pound doesn't look to recover much in the near future," Aoki told reporter Rachel Slavik.
Economic and immigration issues were in the spotlight as the British debated whether or not to pull out of the European Union, and Aoki also provided Slavik with background on how these issues are influencing the 2016 presidential campaign in the United States.
Watch, "UK's 'Brexit' Decision Could Have Worldwide Impact" on the WCCO website.