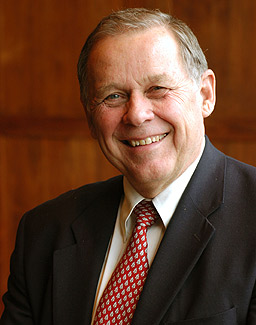 David Tiede is retiring as Augsburg's Bernhard M. Christensen Chair in Religion and Vocation at the end of this academic year. But he has – in his words – flunked retirement again.
That is because Tiede has accepted an appointment as the interim president of Wartburg Theological Seminary in Dubuque, Iowa, beginning July 1.
"I was going to retire," Tiede said. "We just had this lovely retirement party at President Pribbenow's house. And then, five days later, I took this new job.
"When I came to Augsburg, we agreed I would hold the Christensen chair between three and five years on a part time arrangement. The grace with which Augsburg has received and accepted my work over the last five years has been magnificent, and now Augsburg has appointed an outstanding person to hold the chain on a full time basis, as we had hoped." Continue reading "Tiede Accepts Interim Presidency at Wartburg Theological Seminary" →