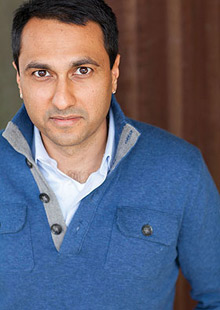 Eboo Patel, founder and president of the Interfaith Youth Core (IFYC), will speak at the 2012 Bernhard M. Christensen Symposium convocation at 11 a.m. on Sept. 18.
Patel, who will speak on the "Holiness of Common Ground," was named one of America's Best Leaders of 2009 by U.S.News & World Report.
IFYC is based in Chicago and is devoted to building the interfaith movement on college campuses.
Patel's visit to Augsburg fits well with the College's commitment to interfaith dialogue, neighborhood service, and intentional diversity. The visit also will further the work and support Augsburg contributes to President Obama's Interfaith and Community Service Campus Challenge, a project launched during 2010 to engage students in interfaith discussion and community service. Continue reading "Christensen Symposium features Interfaith Youth Core founder Eboo Patel" →