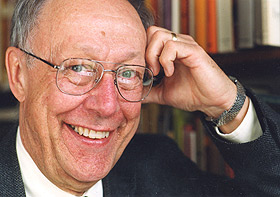 Wondering how a college with Lutheran roots can be great place for people of diverse beliefs to cooperate in the learning enterprise? This year's Founder's Day theme, "Brother Martin Goes to School: Luther and the Modern University," will be sure to enlighten.
Wednesday, November 9, 7:00 p.m.
"Theology of the Cross and Higher Education"
Thursday, November 10, 10:00 a.m.
"Martin Luther and Interfaith Connections on Campus"
Note: Thursday is not a "convocation schedule" day; the second lecture takes place during second hour classes. Continue reading "Founders Day lectures: Martin Luther goes to school" →