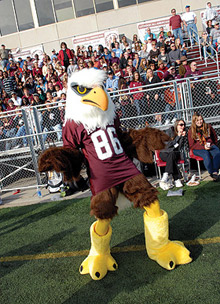 What does Homecoming look like at Augsburg? In a word,
Maroon.
But, Augsburg College Homecoming also looks like current students decorating the Minneapolis campus with signs of Auggie spirit, like alumni reconnecting with classmates and favorite faculty members, and like fans cheering on the football team in its attempt to defeat the Bethel Royals.
The 2012 Homecoming week features events for the entire community from September 23 to 29. Current Augsburg students, faculty, and staff can choose from more than a dozen activities happening around campus.
Visit www.augsburg.edu/homecoming for additional schedule, registration, and alumni information. Continue reading "Homecoming 2012" →