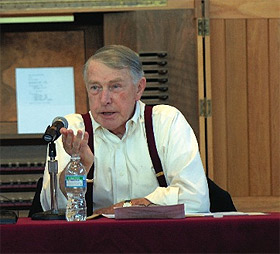 In recent weeks, one of the biggest questions in Minnesota politics was just how big would the state's budget deficit be when Legislators returned to St. Paul in January?
On Thursday, the grim news was delivered: Minnesota is facing a budget deficit of $5.2 billion over the next 30 months because of falling tax revenue from struggling businesses and workers.
That, in turn, leads to another question: how exactly is the state going to deal with it?
The Augsburg College community will be given some insight into this topic on Monday afternoon. That's because the Sabo Center for Citizenship and Learning will host a pair of key Minnesota Legislative leaders for what is expected to be an interesting forum. Continue reading "Key Legislators to discuss Minnesota budget deficit Monday" →