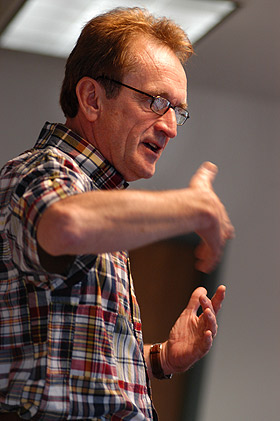 As part of our continuing series on faculty retirements, we share answers to our questions about the experiences of Dan Hanson.
In which departments/programs did you teach?
I taught in the Communication Studies Department and in the Masters of Arts in Leadership program.
How many years have you taught at Augsburg?
I started teaching as an adjunct in 1998 and a full time faculty member in 2000.
Tell us about a student who made an impression.
This is difficult to answer, since I have been impressed by so many students. Continue reading "Faculty retirements: Dan Hanson" →