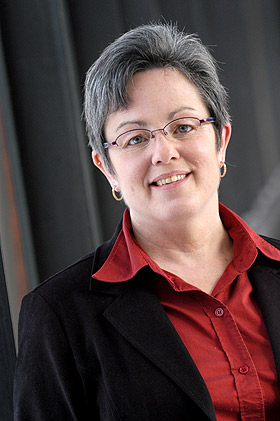 As part of our continuing series on faculty retirements, we share answers to our questions about the experiences of Nora Braun.
In which departments/programs did you teach?
I taught in the Business Administration department doing MIS (Management Information Systems) courses in the day and weekend undergraduate programs. I also taught in the MBA program.
How many years have you taught at Augsburg?
14 years
Tell us about a student who made an impression on you.
Adekemi Adenle (Kemi) was an MIS major from Nigeria who struggled to complete all her coursework, yet she never gave up. She met with me weekly between class sessions for individual tutoring during our capstone series of courses and reworked assignments as she endeavored to understand MIS concepts and techniques. Continue reading "Faculty retirements: Nora Braun" →