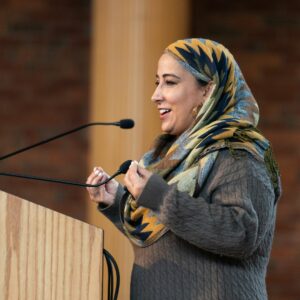 Najeeba Syeed, El-Hibri chair and executive director of Interfaith at Augsburg, has been named a senior fellow of the Oxford Interfaith Forum. Reciprocally, Director of the Oxford Interfaith Forum Thea Gomelauri will join Augsburg's Interfaith Institute as a senior fellow this fall. This mutual fellowship is a distinct characteristic of the institutions' partnership, which will focus on issues of peace, justice, intercultural and interfaith education, and furthering interreligious learning across the globe.
Gomelauri is a faculty member of Asian and Middle Eastern Studies at the University of Oxford and has extensive experience in research, teaching, and consultancy in different international, and intercultural contexts. She is a member of the Jewish-Muslim Research Network, the Bible and Religions of the Ancient Near East Collective, and the British and Irish Association of Jewish Studies.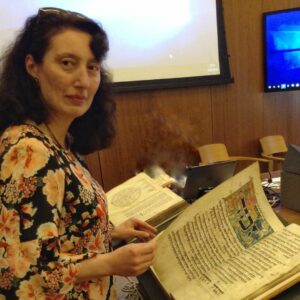 As Augsburg's El-Hibri chair and executive director of Interfaith Institute, Syeed serves as a national ambassador for the interfaith movement and faculty advisor for Augsburg's Interfaith Scholars. She is a professor, expert practitioner, and public speaker in the fields of interfaith studies, mediation, conflict resolution, deliberative democracy, and social, gender, and racial equity.
"This fellowship serves as an anchor for our collaborative work of Interfaith Institute at Augsburg University and the Oxford Interfaith Forum," Syeed says. "We look forward to collaborating in the United States, United Kingdom, and across the globe."