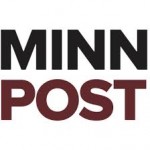 Augsburg College staff members Margaret Anderson, program coordinator for the Center for Global Education and Experience, and Michael Grewe '12 MSW, director of LGBTQIA support services, spoke with MinnPost media issues reporter Brian Lambert to discuss what Caitlyn Jenner's Vanity Fair cover means for transgender people in Minnesota.
Grewe noted that media frenzy resulting from Jenner's gender transition could provide "a way to talk about important issues like access to affordable health care, housing and equal employment" for all people.
Read the article, What does Caitlyn Jenner's 'Vanity Fair' cover mean for the transgender kid in rural Minnesota? on the MinnPost website.